Tämä tapahtuma on mennyt.
UTOPIA HARDCORE TAKEOVER II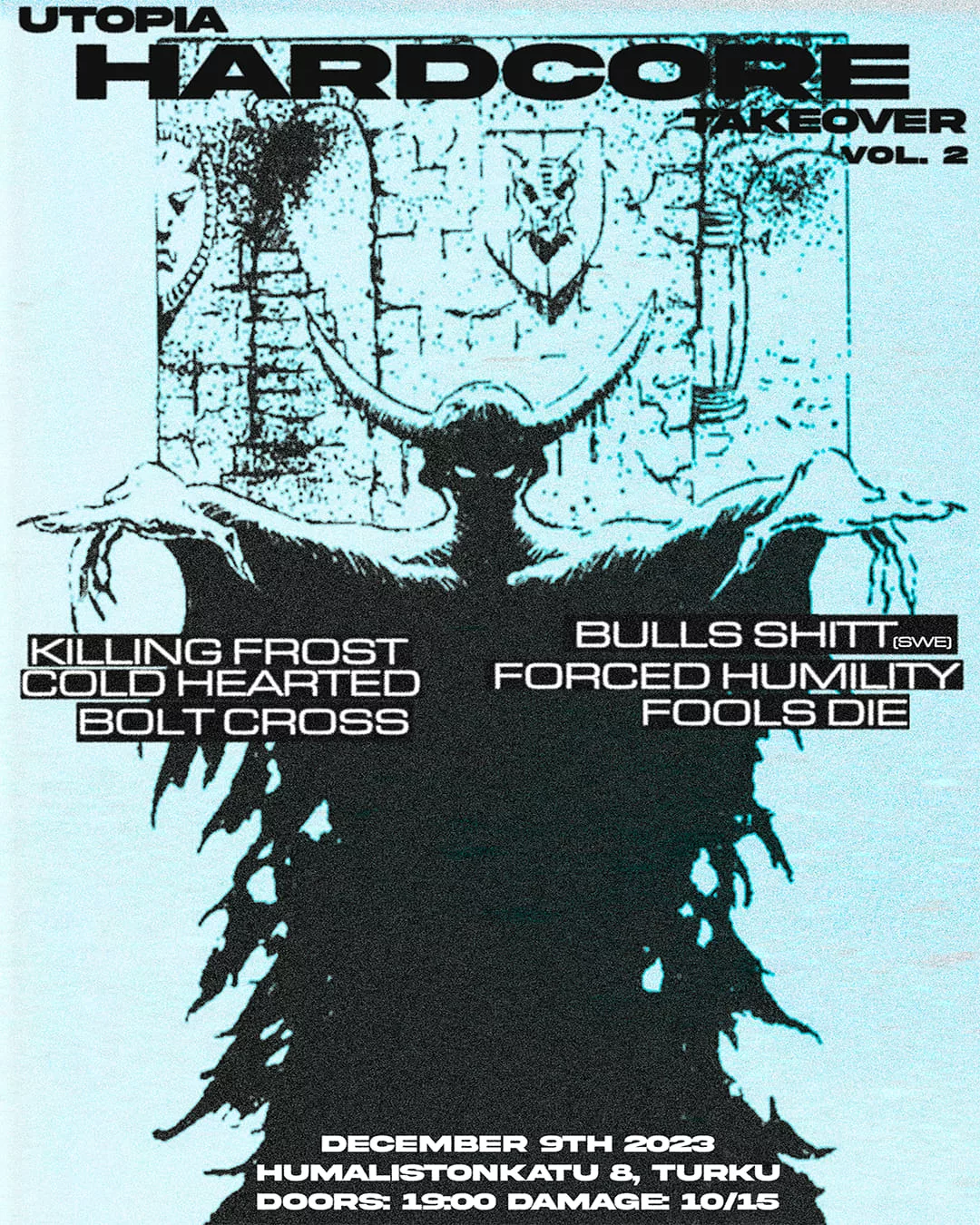 UTOPIA HARDCORE TAKEOVER II
the return…
19:00 ovet auki
19:30 Forced Humility
20:15 Fools Die
21:00 Bolt Cross
21:45 Cold Hearted
22:30 Bulls Shitt
23:15 Killing Frost
IN OUR MINDS AND IN OUR HEARTS WE FEEL THAT HARDCORE MUSIC SHOULD STAY OUT OF BIG BUSINESS AND STAY IN THE STREETS WHERE IT BELONGS
Liput: ennakkoon 10€ ja ovelta 15€
K-18

Esteettömyys:

Keikkasali sijaitsee rakennuksen kolmannessa kerroksessa. Ylös pääsee kulkemaan vain portaita pitkin, joita on yhteensä 35.