Tämä tapahtuma on mennyt.
TRAP NIGHT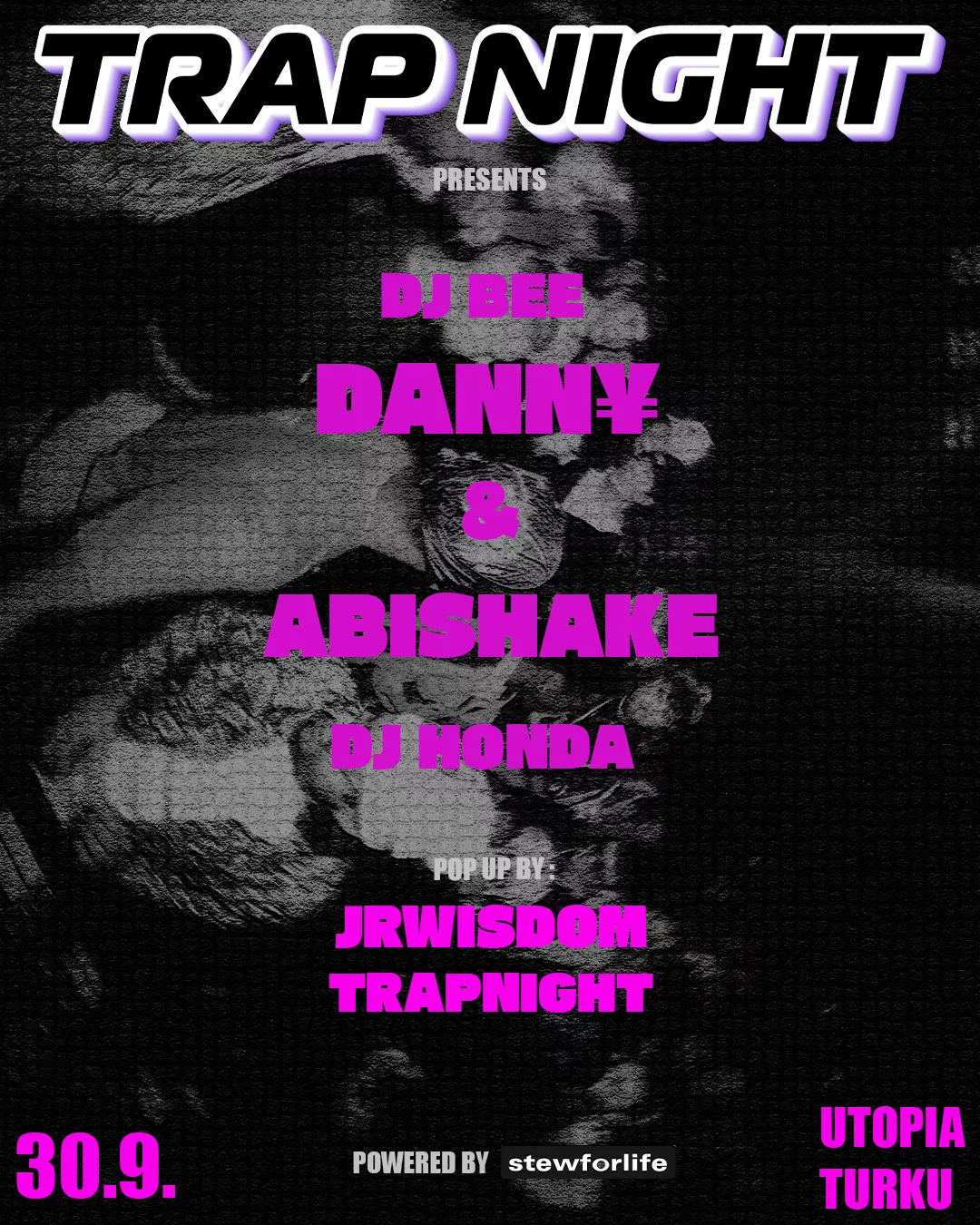 Trap Trap Trap we back baby. Turku you ready? This isn't just another club night; it's an immersive experience that transports you to a world where you feel safe, unchained and anything you hear is nothing but bass bumping TRAP.
"TRAP NIGHT" isn't driven by a pursuit of fortune or fame; it's a manifestation of the unwavering love for the culture. It's a gathering of minds, souls, and energies, all converging under the same roof. This is more than a DJ set; it's an invitation to immerse yourself in  a movement and a space where culture is celebrated.
Tickets 5€
"IN TRAP WE TRUST"