Tämä tapahtuma on mennyt.
The Rite of Spring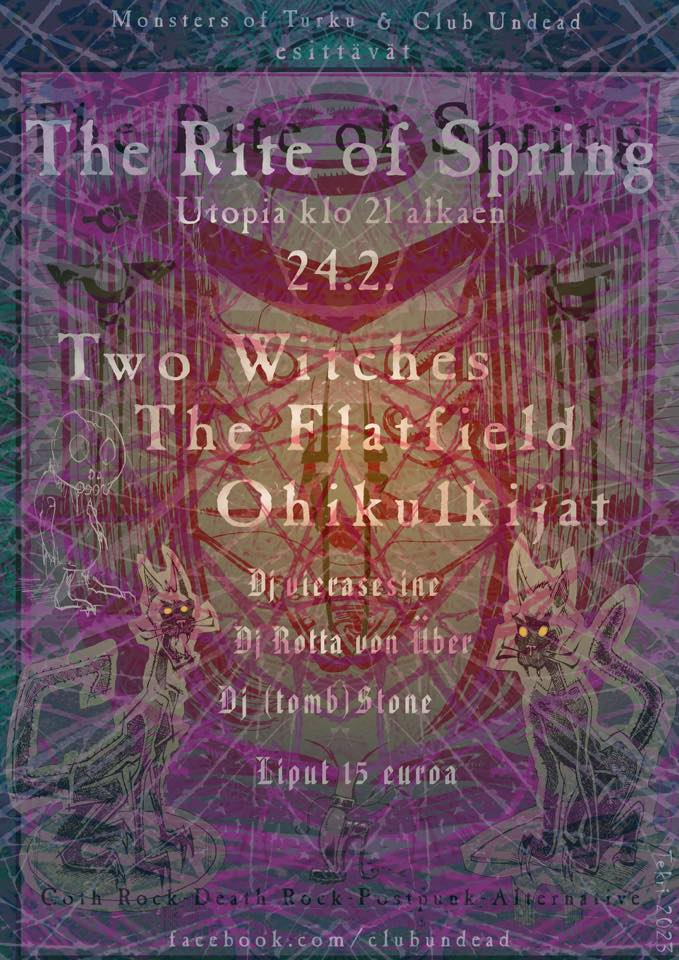 Club Undead & Monsters of Turku present: The Rite of Spring!
Tule tanssimaan itsesi tärviölle synkeitten sävelten tahtiin!
Illan aikana Utopian päälavalle nousevat paikalliset post-punkkarit Ohikulkijat, ensimmäistä kertaa Turussa esiintyvä The Flatfield sekä kotimaisen goottirockin legenda Two Witches.
Loppuillan tunnelmoinnista vastaavat Club Undeadin dj:t.
Paras asu palkitaan, joten vedä hienoin kaapu yllesi!
21.30 Ohikulkijat
22.30 The Flatfield
23.30 Two Witches
Liput ennakkoon 12€, ovelta 15€, opiskelijat 12€
goth rock, death rock, post-punk, dark wave, alternative