Tämä tapahtuma on mennyt.
Steelfest!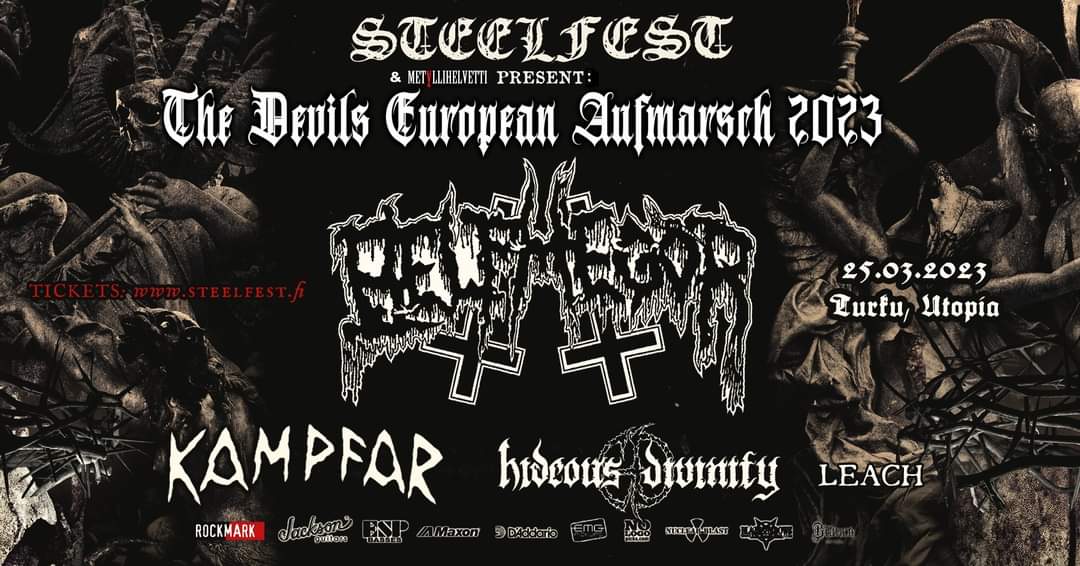 Long-running diabolical death metal titans BELPHEGOR announce The Devils European Aufmarsch 2023 in support of their newest, and most successful chart-breaking album.
KAMPFAR join BELPHEGOR on this run to present their newest record "Til Klovers Takt" — album.
+ Italian-based technical death metal diehards HIDEOUS DIVINITY and LEACH from Sweden.
La 25.3. Utopia, Turku
BELPHEGOR 22:05
KAMPFAR 20:35
Hideous Divinity 19:35
Leach 18:50
Liput: www.steelfest.fi