Tämä tapahtuma on mennyt.
Reground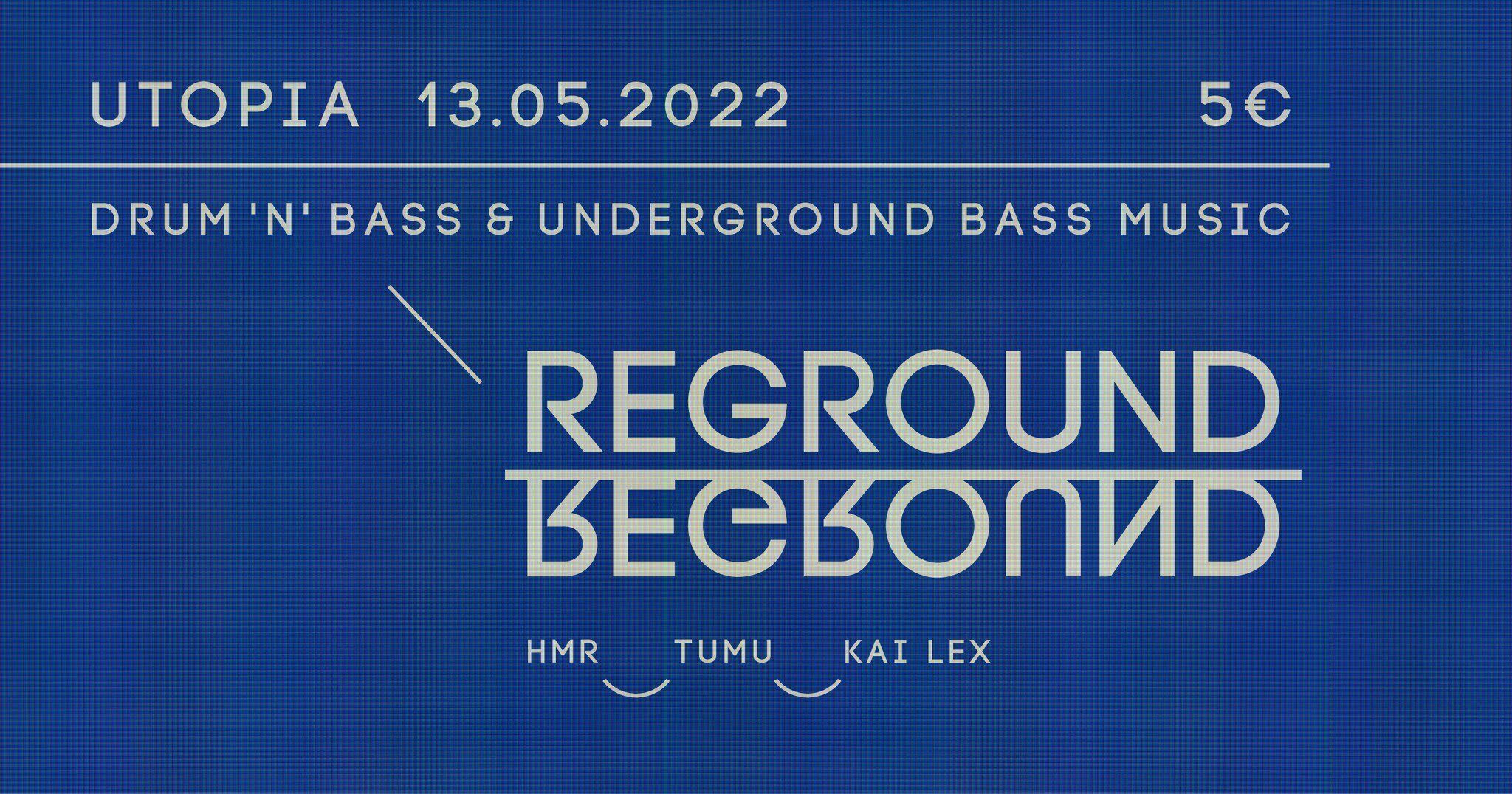 Drum'n'Bass & Undergound Bass Music
DJs: HMR – TUMU – KAI LEX
Flyer artwork: Maija Ala-Nissi
Liput 5€  / Tickets 5€
Lippuja tapahtumaan myydään myös ovelta.
Tapahtuma Utopian keskikerroksessa (2.krs) / Event takes place in the middle (2nd) floor of Utopia
Tapahtuman tarkoituksena on nauttia musiikista yhdessä. Tapahtumassa on nollatoleranssi ahdistelun, väkivallan sekä muun epäasiallisen käytöksen suhteen. Jos havaitset tällaista käytöstä, ole ystävällinen ja ilmoita siitä tapahtuman järjestäjille tai järjestyksenvalvojille.
This event is all about enjoying music together. The event has a zero tolerance policy to harassment, violence and other inappropriate behaviour. Please contact the organisers or security staff in case you witness this kind of behaviour.