Tämä tapahtuma on mennyt.
Hateful Chains, The UFO Cult, Grand Sorceress
syyskuu 3, 2022
10,00€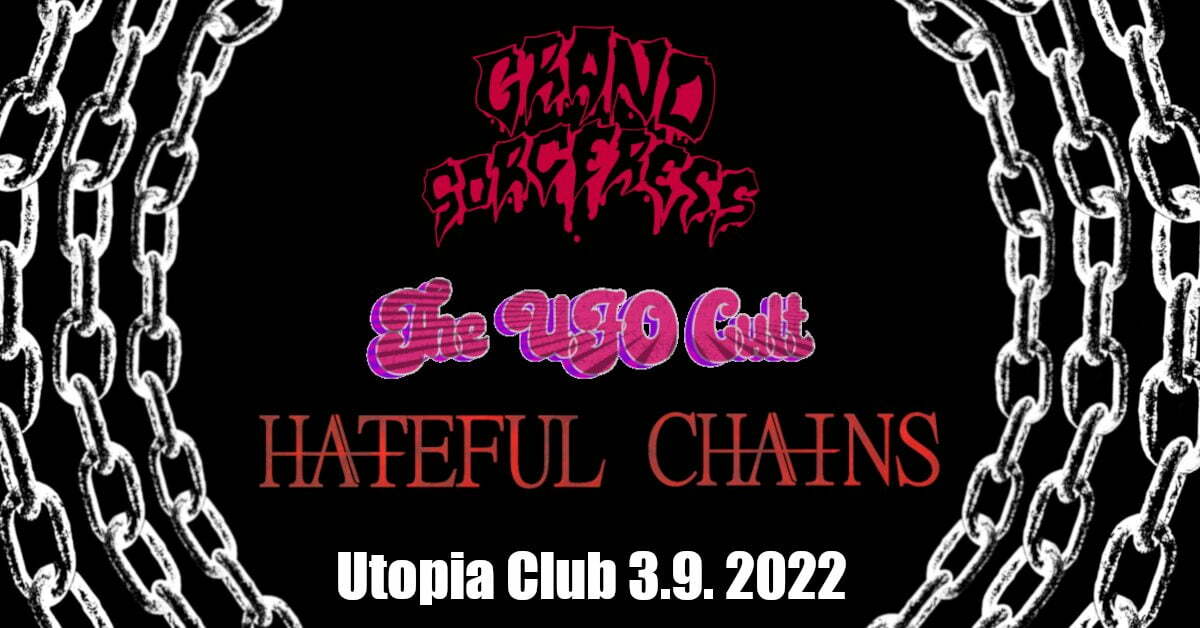 L Ä H T Ö L A U K A U S :
20/00 GRAND SORCERESS
Grand Sorceress on Turkulainen Stoner-bändi, joka groovaa ja jyrisee ukkosen lailla. Velhotar on syntynyt.
21/00 THE UFO CULT
Yhdistellen 60-luvun groovea, progressiivista rockia, stoneria, painajaisia ja menneiden rajatilakokemusten kaikuja The UFO Cult luo rinnakkaisen todellisuuden joka houkuttelee kuuntelijan katsomaan sisään vaikkei ehkä kannattaisi, siellä ei näytä kovin turvalliselta…
…We come in peace…
…or do we?
22/00 HATEFUL CHAINS
Turkulainen Hateful Chains soittaa tinkimättömän oman tyylistä pimeää Gothic Rockia vahvistettuna Metallin elementeillä ja sekoiteltuna kummallisempiin suuntiin Indievivahteilla.
Invite us In!
Liput 10 €