Tämä tapahtuma on mennyt.
Erick Avila & Bad Signal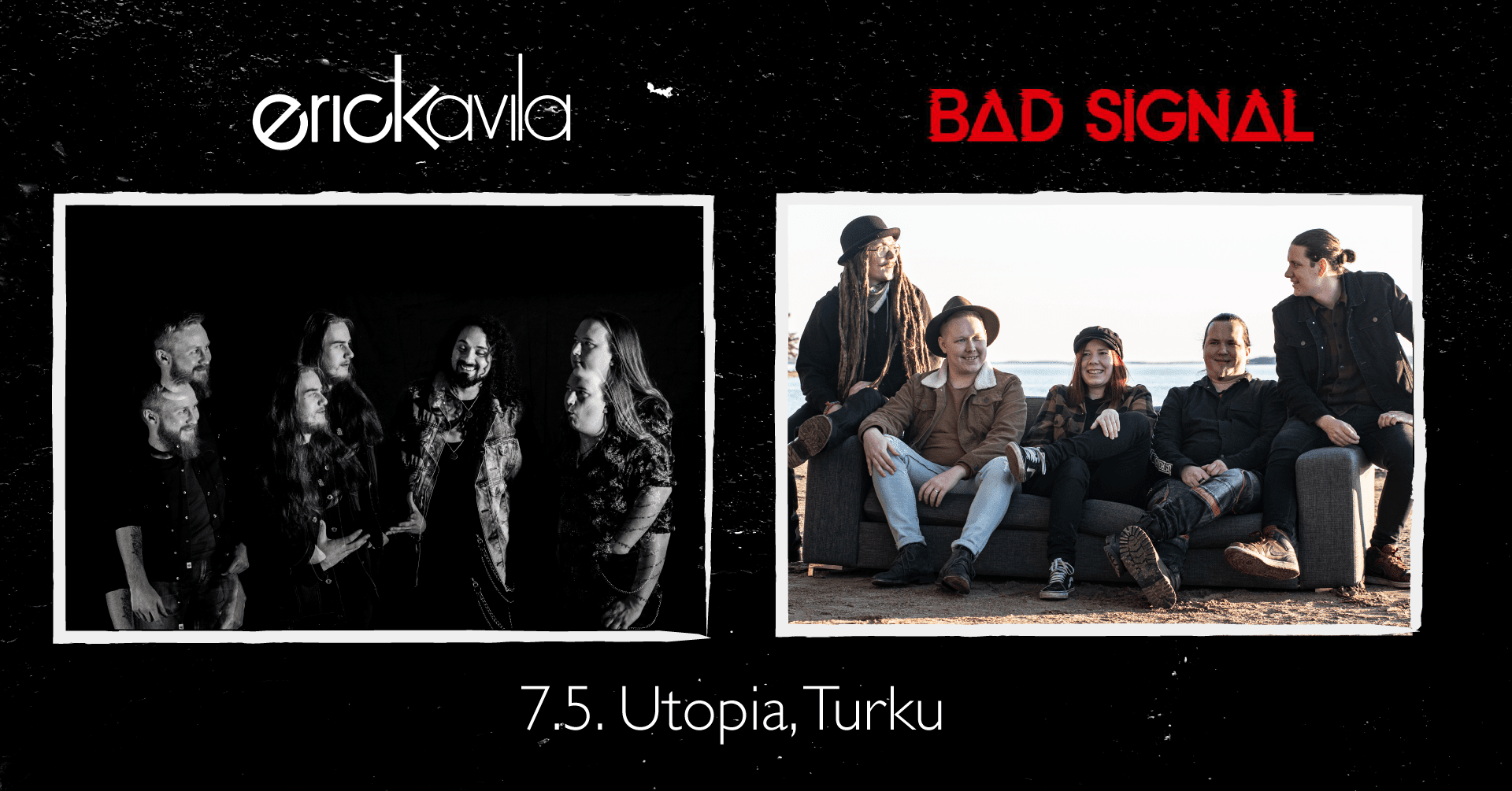 Erick Avila, one of the best-known metal guitarists in Chile, moved to Finland and found a band bearing his own name with three Finnish musicians. The group is doing now something no one has ever done before – combining cold nordic metal and the hot rhythms of Latin America such as tango, salsa, cueca, cumbia, etc… Vamos por una Loca noche!
Bad Signal celebrates it's 10th anniversary!
These Care Bears of Rock 'n' roll don't care about serious faces or genre limits. It's all about the attitude that comes from the inside. It's been a hell of a ride, but these guys are still here together.
No better way to celebrate it than a hometown show!
Utopi will be open at 18:00 and doors to stage floor will be opened 21:00.
Showtimes:
22:00 Bad Signal
23:00 Erick Avila
Tickets:
Advance 10 €
Door 15 €