Tämä tapahtuma on mennyt.
EDM Experience part.II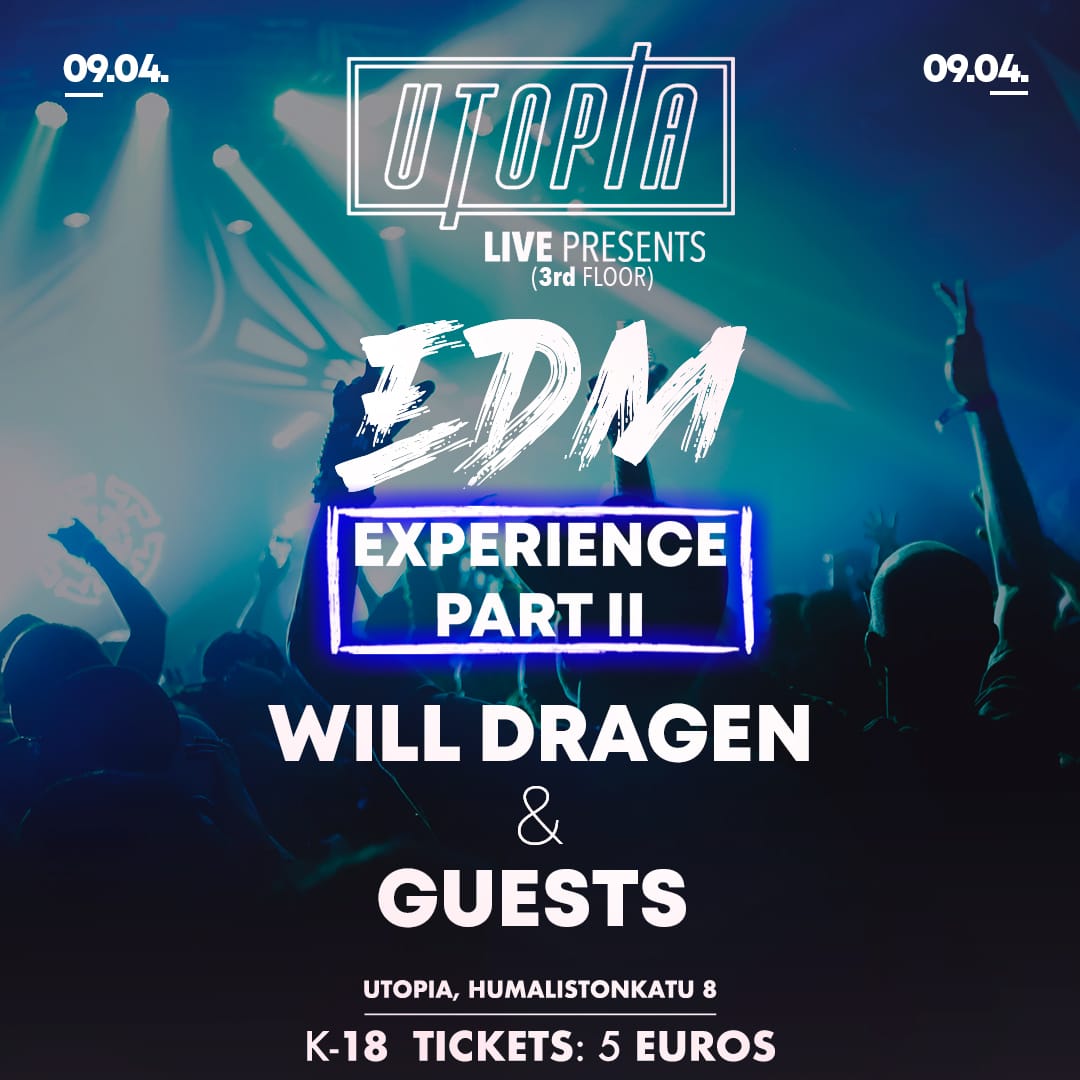 Welcome to insane EDM Experience!
What: From groovy house-music to mesmerizing psy beats. All YOU need to hear from electronic music!
Where: Utopia 3rd floor, Humalistonkatu 8, Turku.
Who: Will Dragen + guests.
Why: Because we want to RAVE and we would love to see you also!
Tickets 5 euros.
P.S. First 20 party people will receive something bubbly at the entrance.